'Collaborate' Conference Launches - Think!Sponsorship 2020 Conference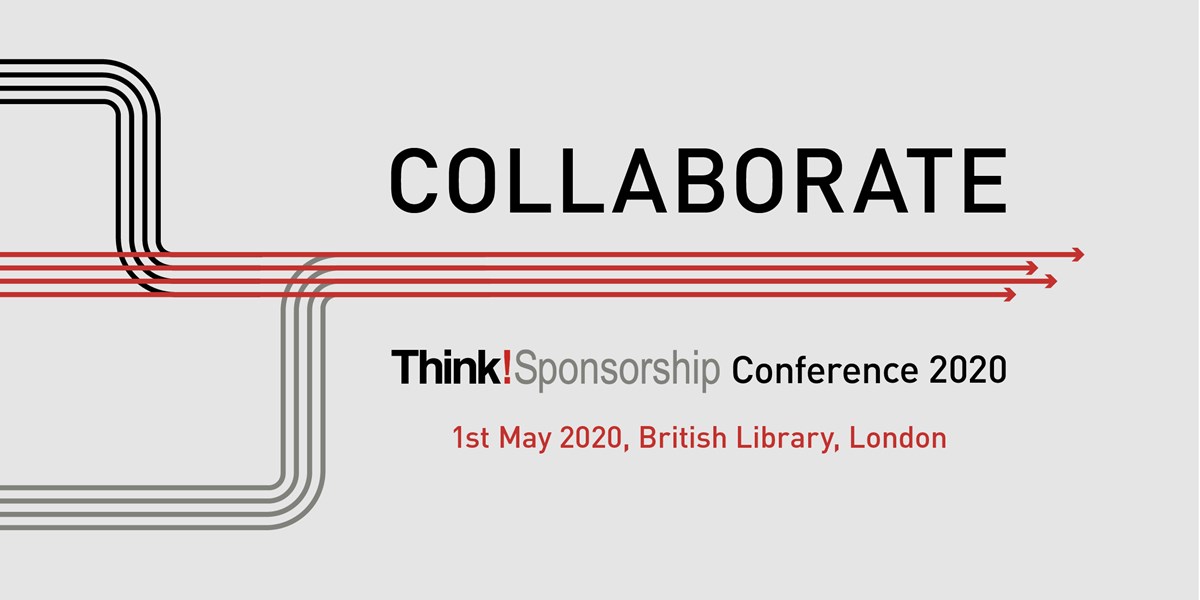 The 27th edition of the Think!Sponsorship Conference -known to be the trade meeting ground for sponsorship in the UK is titled 'Collaborate' and will explore the evolving ambition and execution of strategic sponsorship.
Taking delegates through a journey of the very best collaborative sponsorship programmes across the full spectrum of the sponsorship industry 200+ delegates will enjoy a day of interactive and dynamic discussion and networking.
Renowned for dynamic and topical content that inspires attendees the latest edition of the conference sees the curation of a best-in-class programme that explores partnerships across the sports, cultural, entertainment and charity sectors.
Event founder Catherine Hawkins said:
'The evolution of sponsorship continues apace with much greater ambition from both sponsors and sellers, increased integration and more complex and wide-ranging objectives. What drives the success of these programmes irrespective of the platform/environment they exist in is the collaborative endeavour between sponsor, agency and seller. Great content integration, authentic fan/audience engagement, tangible outcomes don't come about by chance. They are the product of collaborative thinking and action and we'll explore the best examples of this through an interactive programme'.
Further information about the event and how to get involved can be viewed by clicking here. 
Great to be at Think!Sponsorship conference today! Fascinating industry insight and debates on all things sponsorship!

Publicis Group (April 2019)