Think!Sponsorship Conference Series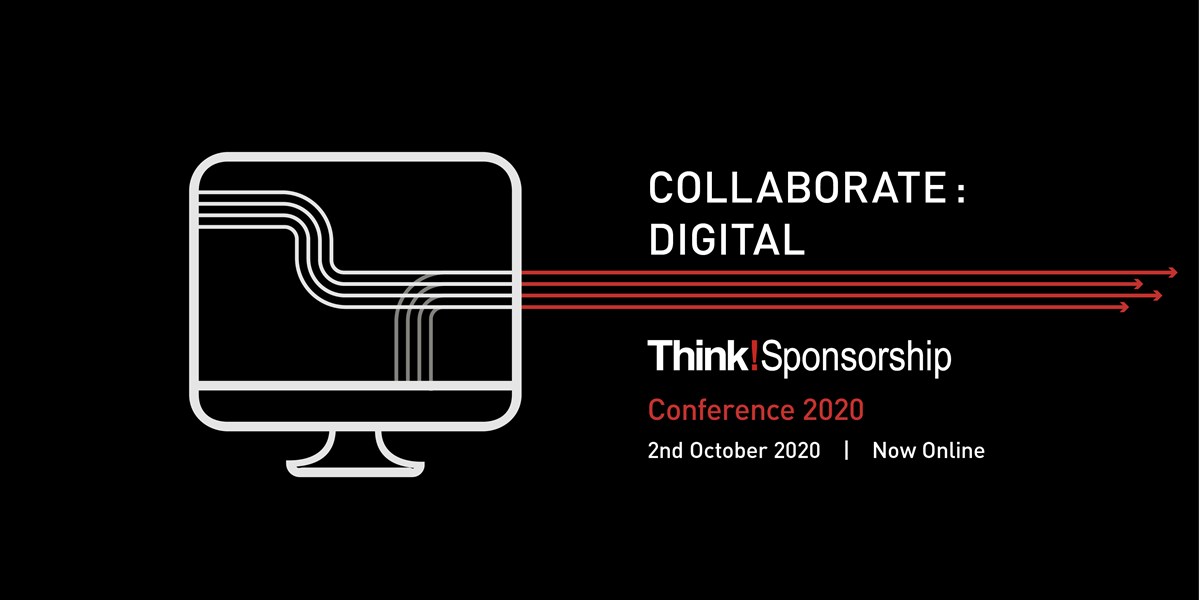 Collaborate: Digital - 2nd October 2020 
Think!Sponsorship is the trade meeting ground for sponsorship in the UK. The conference delivers insight, ideas, networking opportunities, innovation and education to sponsors, sponsorship sellers, advertising & media agencies and professional services companies supporting the sponsorship sector.
Over 7,000 individuals have attended Think!Sponsorship across 26 previous editions – this includes large properties through to niche seasonal events.  We believe that our commitment to creating an environment where business gets done is one of the reasons that 96% of delegates that have given feedback say they would recommend the event to a colleague.
In October this year we'll host the 27th edition of the conference - Collaborate: Digital as a virtual event, owing to the current situation in respect to CV-19. The event will explore a number of key themes and emerging trends as identified by the Frontier20 report (outtakes available to read by clicking here). We will contextualise these against the current climate and marketplace to provide a thought provoking and topical agenda that promises to stimulate delegate discussion.
To view the programme for Collaborate: Digital please Click Here. The event will run from 10.00am - 1.00pm. Tickets are now on sale and can be accessed by clicking here.
We'll run Collaborate: Live on the 30th April 2021 at the British Library, London. This will be a live, face2face conference following a similar format to our previous events that will build on the themes explored in October this year.
Existing registered ticket holders (originally booked for the 1st May 2020 event) will be able to access Collaborate: Digital and Collaborate: Live via their existing booking. 
What an educational, professional and fun conference. You should be really proud. I enjoyed it greatly.

Patrick Pierce, Etihad Airlines (April 2018)
Thanks to Catherine Hawkins for a brilliant event today - some great insights, learning's and trends shared #ThinkSponsorship2017

Nick Stocker, Head of Sponsorship, Deloitte (April 17)
The event was fantastic!

Beth Noonan, M&CSaatchi (April 17)