Think!Sponsorship Conference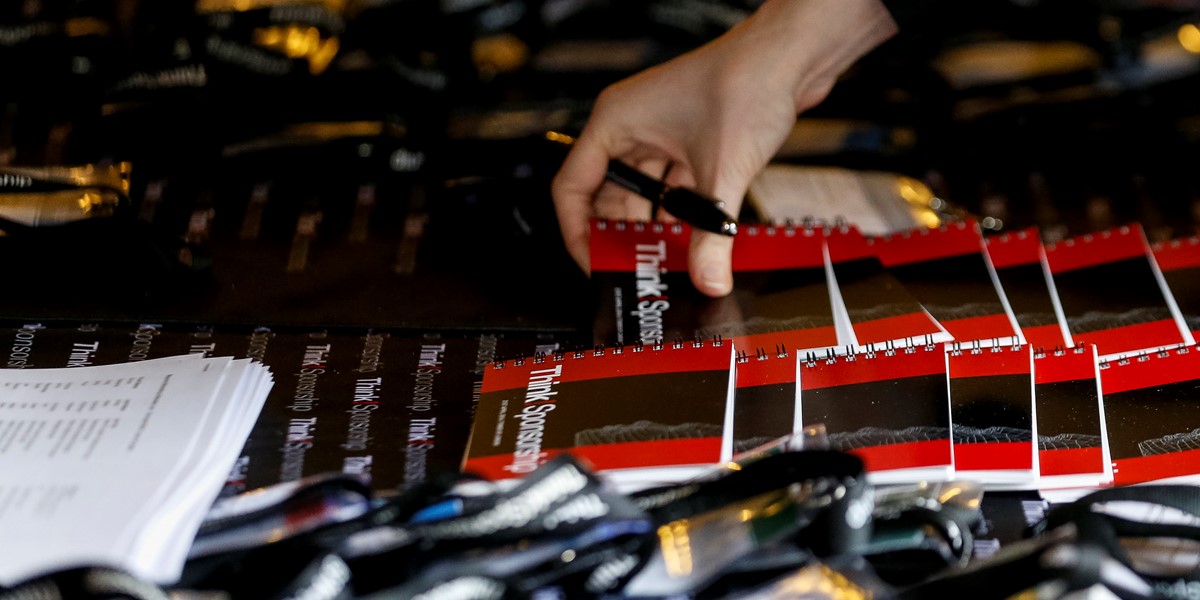 We have a rich heritage in delivering great events, having created and launched our flagship Think!Sponsorship conference back in 2004. Since then we've held 29 editions of the conference and have seen over 7000 attendees participate in the event. 
We also have our established networking series – Talk!Sponsorship which includes our 'Women in Sponsorship' events. These networking evenings connect professionals working in the sector. We host our next Women in Sponsorship networking event in Spring 2023.
We're returning to the live conference environment on the 18th April 2023 with Sponsorship: Reworked - the 29th edition of our acclaimed conference which we will host at the Barbican, London. We expect around 200 delegates to attend the event - our full programme can be viewed by clicking here 
Our 2023 Sell!Your Sponsorship Training/Workshop schedule offers regular training events throughout the year (to support professional development) and upcoming dates and topics for next year can be viewed by clicking here. We've modified these events to reduce group sizes to a maximum of 5 with delegates safety in mind (in response to CV-19) and we hosted a successful first edition in this format in September 2020. 
What binds all our events is a desire to bring the industry together to experience high-quality events at affordable prices. We believe this creates inclusive and dynamic environments that encourage the cross-sharing of ideas and opportunities. We remain committed to this mission statement and are proud of some great feedback that is detailed in this section of the website.
In the years I've been attending Think! Sponsorship, I've found it to be a truly unique and fantastic event. From engaging sessions and presentations from high calibre speakers, through to excellent networking opportunities, the entire team host one of the most enjoyable and rewarding events of the year. An absolute must-attend for anyone looking to really discuss and hear about sponsorship

Charlie Prichard, SponServe (April 2018)
Thanks so much for the conference this week. It was hugely valuable and one of the best presented virtual conferences that I have attended

Sandra Crewe, London Zoo, October 2020