Industry Jobs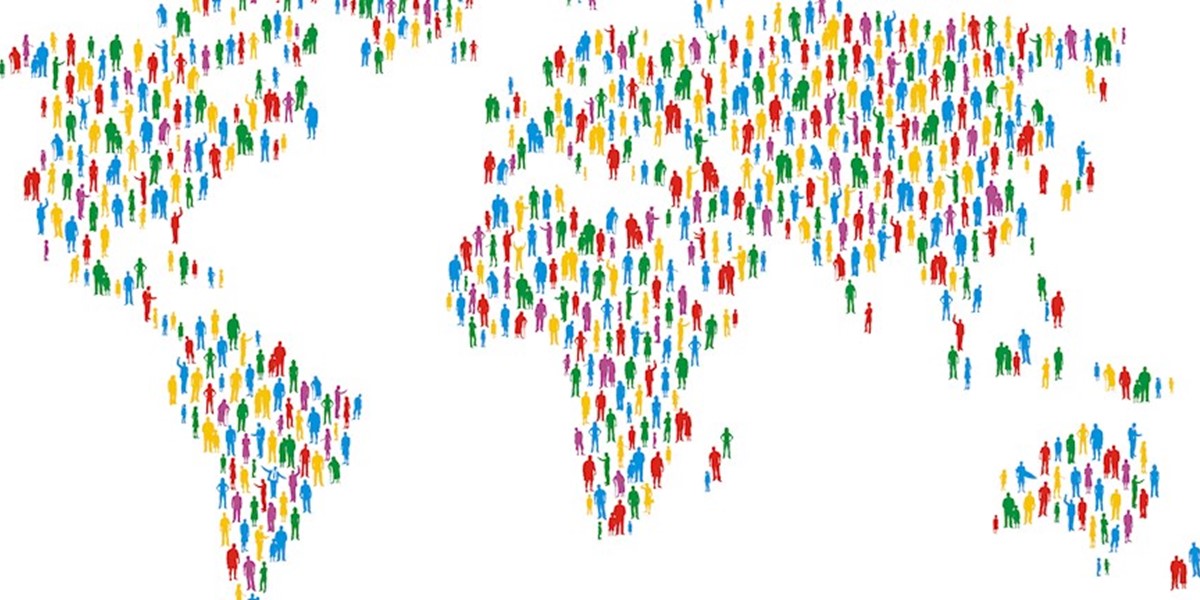 Job Opportunities:
New Sponsorship Role at the Design Museum (January 2018)
Working in the incredible new museum in Kensington, we are looking for a brilliant new Corporate Development Manager to join the team here at the Design Museum. Working with partners including Apple, Facebook, Santander, Deutsche Bank and Jaguar Land Rover, the candidate will have the opportunity to engage with a wide-range of supporters and prospective supporters as well as the museum's senior management team and trustees.
For further information and guidance on how to apply, please click here. Applications should be sent to our recruitment partners for this role, Execucare
Lake District National Park Partnerships Chair Person (November 2017)
The Lake District National Park Partnership is seeking a dynamic senior leader, able to command the respect of all the key sectors working in the Lake District National Park, to chair the Lake District National Park Partnership.
The role requires a demonstrable track record of board level and senior organisational leadership, management and political influence at the highest levels, with knowledge of working within a private / public interface.
The Lake District National Park Partnership, comprising 25 leading organisations, is working to securing exemplar stewardship of this World Heritage Site and protected landscape, and deliver environmental improvements, retain cultural heritage, and ensure a thriving local and visitor economy.
Are you a senior leader able to bring people with you, encourage co-operation and help us deliver bigger better together? Do you have the skills to help us overcome the challenges and capitalise on the opportunities we face?
For an informal discussion, ring Steve Ratcliffe on 01539 724555; there may be the opportunity to see the Partnership in action. Read More
Sponsorship Activation Coordinator - Betsson Group (November 2017)
Job Description
The role of the Sponsorship Activation Coordinator is to execute on sponsorship activation's both online and offline together with a team of cross-departmental stakeholders, using knowledge, experience, and charisma, to ensure 360-degree activation of all sponsorship's. Besides a solid executional expertise in the sponsorship area, the Sponsorship Activation Coordinator must have a strong working understanding of all other marketing media, as sponsorship need to be integrated across all of it (experience of digital and social media is key).
This role will be focused on activating Betsson group's partnerships in UK and Ireland including Man City, Saracens, Cage Warriors, Conor McGregor, Tony Bellew and more.
Responsibilities
The main responsibilities include but are not limited to:
Ensure complete utilization of contractual rights and assets.
Ensure that sponsorships/brand ambassadors are being leveraged to drive key objectives and KPIs.
Participate in the overall marketing planning process, working closely with the Sponsorship Manager and Brand Manager to ensure integration with quarterly marketing plans and optimal leverage of assets across touch points:
Brief other key stakeholders or provide Brand Manager with input (at the quarterly briefing session)
Support Brand Manager and Sponsorship Manager in the creation of local marketing plans
Liaise with internal marketing teams (SEO, AFF, PR, SoMe and BTL) to deliver campaigns through multiple channels
Monitor and support the execution of the activation plan
Liaising with rights holders to ensure that key stakeholders understand our objectives and work towards achieving them, adding long-term value to the partnership.
Coordinate on daily basis with rights holders regarding campaigns and other marketing activities to ensure execution according to activation plans.
Manage agencies, suppliers and content providers to ensure a consistently high standard of service delivery.
Collate data and measure ROO/ROI using the measurement framework

Requirements
A minimum of 2 years' experience of launching and managing major sports partnerships either on the client or agency side.
A proven track record of delivering impactful sponsorship campaigns that have delivered ROI across the business.
Experience from successfully managing multiple stakeholders.
Strong understanding of digital marketing including social media and branded content campaigns.
A creative mindset combined with outstanding project management and communication skills.
Fluency in English
Passion for sports and utilizing sport sponsorship platforms to deliver commercial value
Would be Considered As An Advantage
A higher degree in marketing or another relevant field
Experience from the gaming industry

What We Offer
We offer a fun and challenging role in a collaborative and dynamic environment. For the right person there are many different career paths at Betsson, both if you want to deepen your technical skills or work with leadership in the future.
Apply
Apply now via our career site. Click Here for more information
At Betsson we like differences. It's clear for us that we benefit from diversity and that we as a company become stronger and more competitive when hiring people with varying backgrounds, experiences and cultures.
Europe Sponsorship Manager - Diageo (November 2017)
The world's leading premium Drinks Company, Diageo is inviting applications for the role of Diageo Europe Sponsorship Manager, based in their London HQ. Embedded within the European Culture, Media & Futures team, Sponsorship within Diageo is a vital growth driver in the highly competitive international premium beer & spirits market. This role gives unrivalled access to the UK and Ireland's premium sporting (including major assets in rugby, horse-racing, tennis, football, GAA) and cultural events (varied music, arts and entertainment festivals) which are central to the company's marketing programmes.
Essential qualifications / experience required:
An experienced sponsorship practitioner across sporting, music and entertainment industries would be the preferred candidate.
Proven event activation and management experience.
Strong track record in building key stakeholder relationships internally and externally.
Experience in Brand, Commercial or Customer Marketing roles is an advantage.
Able to work remotely and often at unsociable hours including weekends.
Proven track record of commercial negotiation skills.
For more details, please contact: leonie.havekes@diageo.com T: +31 6 10086797.
Brand Partnerships Manager - Somerset House (November 2017)
Somerset House Trust is seeking to recruit a Brand Partnerships Manager to increase revenue by building brand and corporate partnerships across Somerset House's work; our cultural programme, Somerset House Studios and capital development across the site.
Please submit your CV and a covering letter outlining how you meet the person specification to jobs@somersethouse.org.uk
Closing date for applications is 17.00 on Monday 20 November 2017.