Sponsorship Negotiation Skills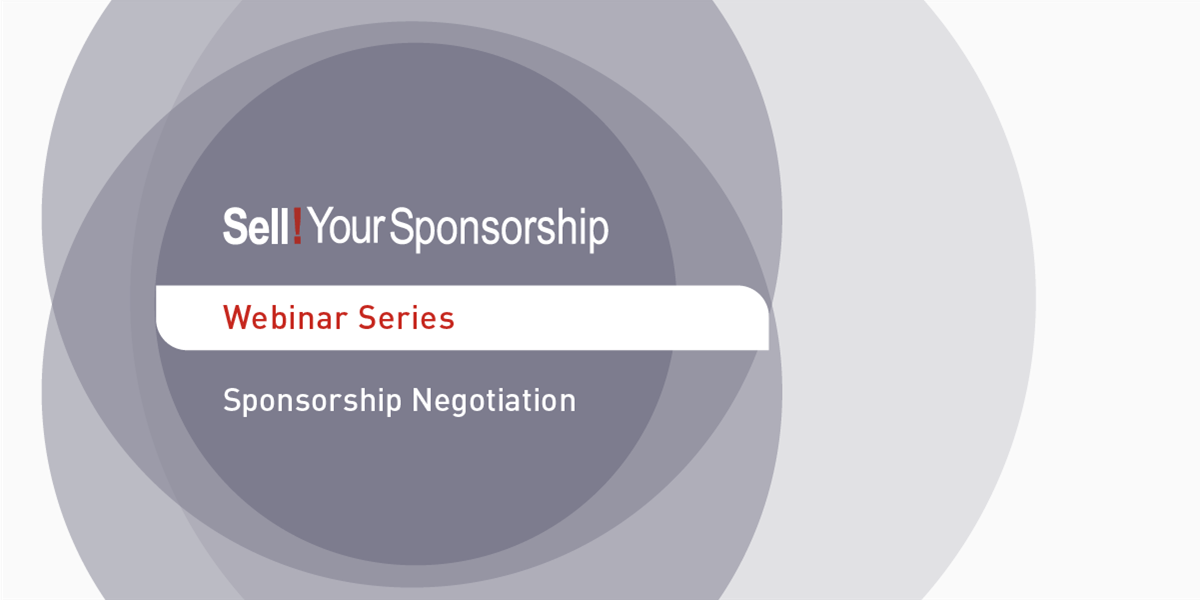 Well-structured, strategic sponsorship negotiations pave the way for powerful and effective partnerships. The art of a successful negotiation starts with a solid Negotiation Plan and an understanding of the essential variables that will likely be traded across the negotiation. 
KEY TOPICS COVERED IN THIS WEBINAR INCLUDE:
Understanding & Optimising your own negotiation style

Creating a Sponsorship Negotiation Plan (template provided in-webinar)

Tradable Variables - the role of intangible sponsorship benefits in a successful sponsorship negotiation. Ranking priorities 

Tactics and Counter-Balances. Tools and Techniques for breaking 'deadlock' situations

Renewing Effectively and realising the value of your partnership

Negotiating for the long-term
This webinar is relevant to practitioners looking to feel confident and equipped for a strategic and robust sponsorship negotiation. 
This webinar is delivered live on a monthly cycle - upcoming dates are below:
24th August 2021
1st October 2021

All live webinars start at 12 noon. 
You can also watch this webinar 'On Demand' but this does not offer live interact
COSTS & ACCESS:
Live webinars cost

 

£95.00 +VAT

On Demand webinars cost:

 

£85.00 +VAT (£75.00 + VAT Charity Rate)

Webinar Series Pass: We offer a webinar series pass that gives you access to three live webinars for

 

£220 +VAT.

 

Just select three webinars from the six available and pick the dates which suit you (can also be applied against On Demand sessions) 
On Demand Webinar Series Ticket - Pick any three webinars from our series and watch On Demand -

£147.00 +VAT

 
BOOKING: 
Please click here to book your ticket to attend a Live Negotiation Webinar. Login details are provided on completion of your booking.
Please click here to book your ticket to attend the On Demand version of the Negotiation Webinar. You will be able to access the webinar on completion of  your registration. 
"Thanks for another really useful webinar today!"

Association for Cultural Enterprises
Thank you so much for the webinar series - I have really learnt a lot'

Chartered Accountants Ireland (June 2020)