April 2019 Conference- Diversity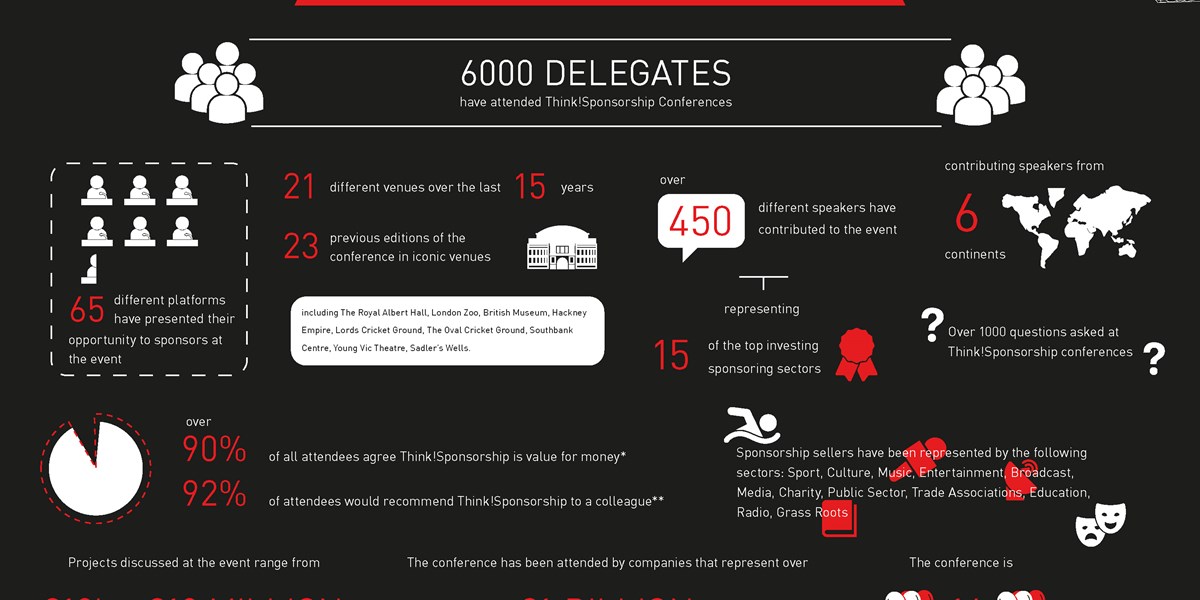 The 26th Think!Sponsorship conference will debate a wide-ranging content and agenda under the theme of 'Diversity'
The conference programme will explore the breadth and quality of sponsorship platforms and opportunities under the lens of 'Diversity'.
As the industry continues to expand and extend its ambition and integration a dynamic agenda that includes keynote speakers, case studies, breakout sessions and smaller discussion groups will review best practice examples of best practice partnership.
Our full programme will include content that explores the role of ambassadors and influencers, considers diverse engagement strategies that connect audiences to sponsors, the evolution of experiential and the role of purposeful sponsorship in an ever extending sponsorship landscape.
Our full programme and agenda will launch on the 13th November 2018.
A little note just to say thank you for organizing such an amazing event on Friday. I enjoyed it a great deal and have learned a lot in the process. I have also been able to connect with great colleagues

Francesca Doria, Museum of London (April 2018)