Previous Events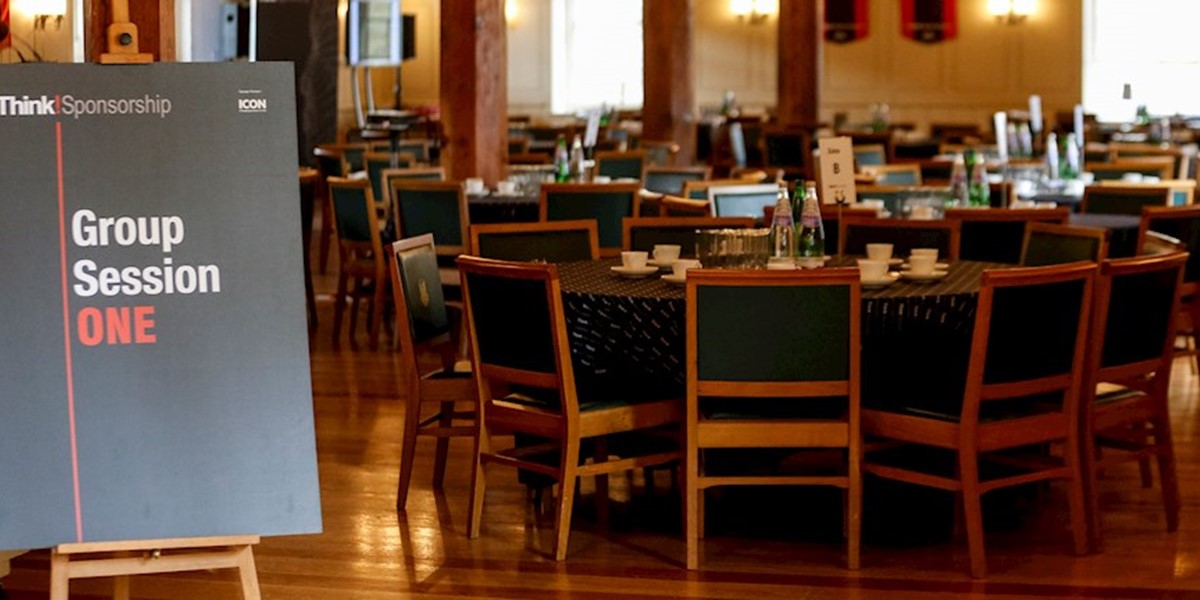 To get a bit more insight into our content take a look back at recent conference themes:
'EXPANSION' - APRIL 2018 
The 25th Think!Sponsorship conference took place on Friday 27th April 2018 at the Kia Oval, London and was titled 'Expansion'
The conference programme considered and compared the enduring popularity of traditional sponsorship platforms and rights with an emerging 'sponsorship new guard' that includes employee engagement, the targeting of micro-communities, the currency of 'experiences', the virtual world and much more.
We debated and discussed how sponsorship supports objectives at both ends of this 'traditional' and 'new' spectrum whilst also questioning what role this leaves for the centre ground. The event programme can be viewed by clicking here 
Confirmed speakers included representatives from Etihad, Nissan, Tideway, Royal Bank of Canada, Orsted (DONG Energy), Bridgestone, Old Mutual and Deloitte. Around 30 speakers contributed to the event representing a broad spectrum of businesses and sectors. Over 200 delegates attended the event and this included sponsorship sellers (from the arts, charity, entertainment and media sectors), agencies (such as Cake, Four Communications etc.), and sponsoring businesses (representing investing sectors - e.g. telecoms, energy etc.) 
'CHANGING TIMES' - 2015
Each conference that we put on has it's own distinct theme and a focused conference agenda. Our conference on the 30th April 2015 was no different and looked at current and expected sponsorship trends. It was titled 'Changing Times' and was compiled on the basis of extensive research into the marketplace.
The full programme for that event including speakers who took part in the event can be downloaded below.
'SOCIAL SPONSORSHIP' - 6TH JUNE 2014
The 21st Think!Sponsorship conference was titled 'Social Sponsorship' and explored two emerging trends within the sponsorship sector through a series of case study presentations, panel discussions, breakout workshops & breakfast briefings.
On the one hand the conference explored the growing thirst from brands to position themselves at the heart of ethically sound, socially robust sponsorship opportunities. The conference also explored 'social' in the context of the social media and audience engagement. Where once 'blue ribbon' sporting opportunities held the greatest enticement for sponsors looking for brand association a whole new value currency has emerged for sponsorship with amplification and audience authenticity often being seen more effectively in newer and less 'obvious' environments.
I wanted to drop you a line to congratulate and thank you for pulling together such an inspiring bunch on people on Thursday! I really enjoyed the conference

Hayley Huckin, Wales Millennium Centre
Thanks for pulling together a great conference. It was really interesting and great networking

Lee Dryden, Siemens
I think very highly of this event. Well organised and well put together

Dan Mathieson, Head of Sponsorship, Barclaycard