How To Get To The Conference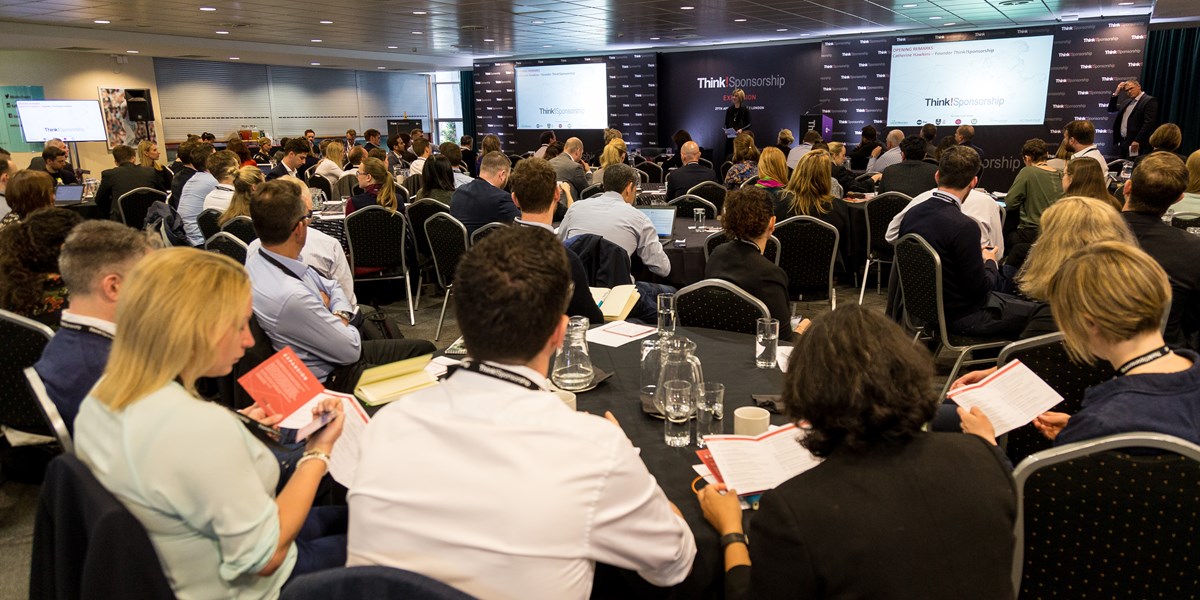 The 2019 Think!Sponsorship conference is taking place in the Prince Albert Suite ZSL London Zoo. The full address is:
Prince Albert Gate, London Zoo, Regents Park, Outer Circle, London NW1 4RY
Registration opens from 09.00am with the content programme beginning at 09.40am. Our final speaker finishes at 4.45pm and we'll have a drinks reception through until around 6.00pm (optional to attend)
Getting to the Prince Albert Gate at London Zoo
The entrance for all conference attendees is via the Prince Albert Gate located 150m East of the main zoo entrance. Think!Sponsorship staff will be by the gate to help guide you in and the entrance is manned all day.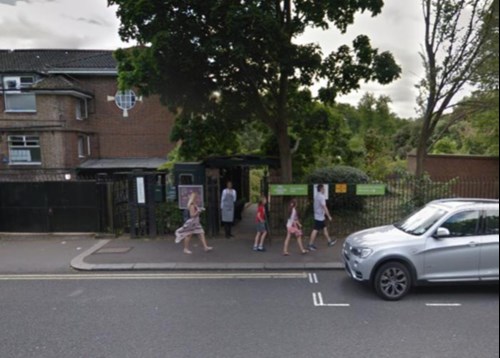 Transport Information:
By Underground
Camden Town Station 
The closest tube station to the zoo is Camden Town on the Northern Line and this is 0.7 miles from the zoo (a 10 -15 minute walk)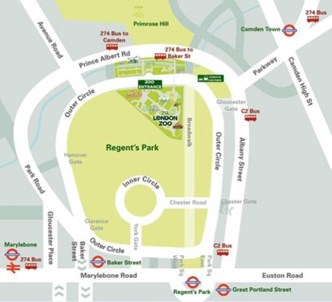 Exit the station on the right-hand side and walk along Parkway
Continue walking up Parkway for about 6 minutes until you reach Prince Albert Road
Turn right into Prince Albert Road and continue for about five minutes until you reach the traffic-light controlled pedestrian crossing
Cross left here and walk over the Regent's Canal footbridge
Turn right and the prince Albert Gate is then 50 metres up the road on the left-hand side
By Car
The zoo has a car park for visitors virtually opposite the Prince Albert Gate. This has a daily charge payable on exit. 
By National Rail
The nearest mainline station is Euston. At Euston Station go to bus stop G and take bus number 253 towards the Narroway/Hackney Central to Camden High Street. At Camden High Street go to Stop T and take bus number 274 towards Victoria Gate to ZSL London Zoo. Alternatively, take the Northern Line tube from Euston Station and exit at Camden Town and follow the instructions above.
By bus
ZSL London Zoo is serviced by the 274 bus route that runs from Marble Arch and Baker Street, to Ormonde Terrace. 
General Information: 
Whilst we cannot have conference signage on the Outer Circle we will have large flags that should be visible from the road to help guide you into the conference.
On arrival at the Prince Albert Gate you will pass through security which will include a bag check. As with many visitor attractions and popular public destinations security has tightened up in recent years and we would ask you allow an additional 2-3 minutes to your journey time just to factor this process in.
We will have a manned and secure cloakroom all day so if you wish to leave bags, luggage or outerwear with us then please feel free to do so.
Thank you very much for a superb conference last week. I found every aspect of the day really interesting, useful and took away a lot from it. The event was incredibly well run throughout.

Jeremy Way, Chief Executive, Greenpower Education Trust
Such a varied and interesting range of speakers and activities that gave so much food for thought

Rowena Clarke, Swarovski (April 17)
The event was fantastic!

Beth Noonan, M&CSaatchi (April 17)
What an educational, professional and fun conference. You should be really proud. I enjoyed it greatly.

Patrick Pierce, Etihad Airlines (April 2018)
Thanks to Catherine Hawkins for a brilliant event today - some great insights, learning's and trends shared #ThinkSponsorship2017

Nick Stocker, Head of Sponsorship, Deloitte (April 17)