Conference Speakers and Biographies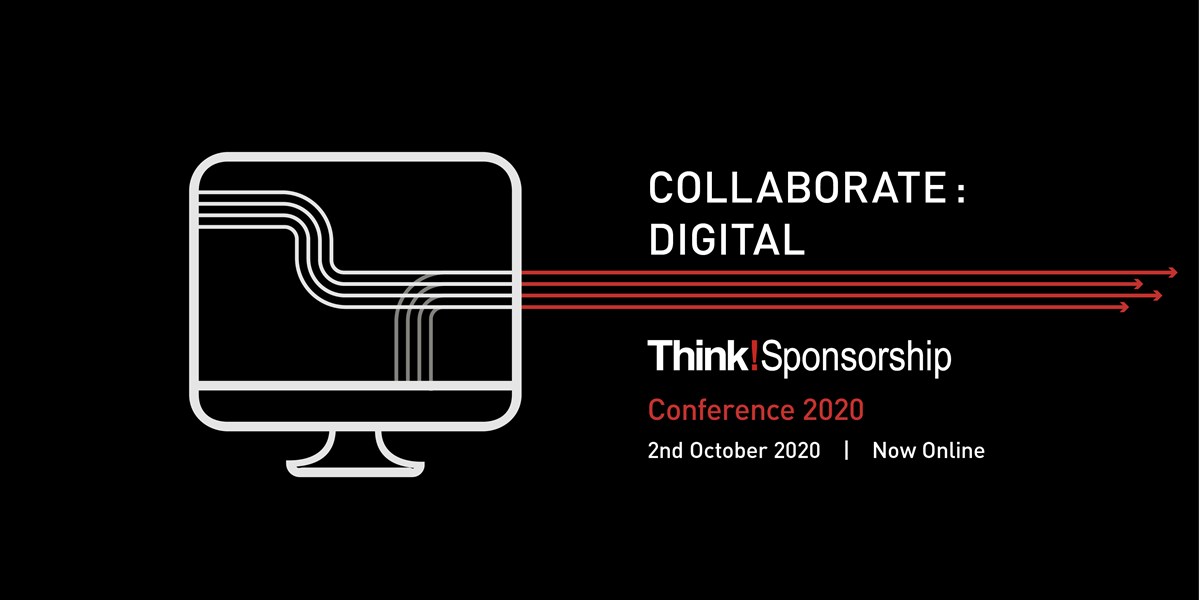 We're delighted to have a  range of speakers taking part in the event - details of their experience and expertise can be found in this section of the website.
CATHERINE HAWKINS, FOUNDER, THINK!SPONSORSHIP (MODERATOR)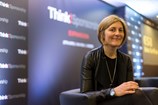 Catherine Hawkins is a commercial specialist with over 20 years of experience in the sales and sponsorship sector. As founder of Think!Sponsorship she has developed & created a number of tools for the sponsorship industry. These include the largest one-day sponsorship conference in the UK (Think!Sponsorship), research tool Find!Sponsorship, the Talk!Sponsorship networking series (including the Women in Sponsorship events) and the acclaimed Sell!Your Sponsorship workshop training events which she delivers herself.
Catherine specialises in working with sponsorship-seekers to identify assets and opportunities with the goal of converting these into sustainable commercial programmes. Catherine counts the Forestry Commission, English Heritage, EFL, Royal College of Nursing and London Zoo amongst a broad-range of organisations with whom she has recently worked.
Catherine created the ESA Sponsorship Sales Certificate which accredits sponsorship practitioners in best-practice sales techniques- she delivers this course and assesses candidates on an ongoing basis. She is a judge on The Barrie Gill Award for Most Promising Young Sponsorship Executive.
Catherine is a Trustee of the Essex Wildlife Trust. 
SANDRA GREER, INSIGHT DIRECTOR, MKTG 

Sandra Greer is the Insight Director at MKTG the specialist lifestyle agency of Dentsu Aegis Network.  Supporting the team and working directly with clients focusing on insight, strategic planning, evaluation and performance measurement. The planning process works from Objectives through to Performance with the emphasis on an understanding of audiences, lifestyles and the buying journey to help build the core strategic approach.
Sandra has extensive experience of the sports and entertainment industry and develops inspirational evaluation tools and services to provide an integrated offering to clients within the MKTG group and externally.
TOM WHITESIDE, MANAGER - SPONSORSHIP, TOYOTA UK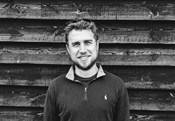 As UK sponsorship lead for Toyota in the UK, Tom has been responsible for the development and execution the local strategy which will see Toyota communicate the vision for the future of its business through its partnerships with the Olympic and Paralympic Games. As the brand transitions from an automotive manufacturer to a mobility company, the upcoming 'home' Games is a critical point in the evolution and a unique opportunity to signal this ambition at scale. Part of this strategy has been to develop UK-wide 'legacy' projects, which utilise participation as a means of developing a lasting societal legacy for Toyota's investment in the Games and reinvigorating the Toyota brand.
Prior to joining Toyota, Tom was Senior Strategist at Synergy (now Engine Sport) within their consultancy practice, working with brands such as Martini, BMW, SKY and RBS. In 2017, he was named as one of 30 NextGen industry leaders under the age of 30 by Sport Industry Group.
STACEY BOWLES, HEAD OF CORPORATE PARTNERSHIPS, VICTORIA & ALBERT MUSEUM (V&A)
Stacey Bowles has over 12 years' experience in the arts and heritage sector specialising in corporate fundraising. Stacey has worked for the Royal Opera House and National Portrait Gallery and is currently Head of the Corporate Partnerships team in the Development department at the V&A.
Stacey heads a team which offers a rich and varied range of tailored opportunities for companies, including sponsorship of the V&A's world-class exhibitions, displays, live events and projects and annual Corporate Membership. Stacey has experience developing creative and mutually beneficial partnerships with a wide range of companies, from global luxury brands and retailers to financial services and technology. Recent exhibition partnerships have included the King's Road for Mary Quant, Swarovski and American Express for Christian Dior: Designer of Dreams, Bosch for Cars: Accelerating the Modern World and Mulberry for Bags: Inside Out.
NAOMI CONWAY, DEVELOPMENT DIRECTOR, NATIONAL PARKS UK 

Naomi is Development Director at National Parks Partnerships. She has over 20 years experience in corporate fundraising including roles at the National Portrait Gallery and the Prince's Foundation for Children and the Arts. She's devised and led partnerships with companies including Columbia Sportswear,  BT, Coutts, GAP, Forest Holidays, Bank of America, Herbert Smith and Deloitte.
MARK FAWCETT, CHIEF EXECUTIVE OFFICER, WE ARE FUTURES 

Mark is the founder and Chief Executive of We are Futures, the strategic activation agency delivering brand purpose and social impact for future-facing clients. A previous Sponsorship Agency of the Year, We are Futures delivers inspirational learning programmes and community and skills initiatives. The agency uses its National Schools Partnership community of 85,000+ teachers and its Young Leaders Network to better connect brands to families and young people. Mark has advised a wide variety of clients and partners including Sky, BP, Natwest, Asda, Lloyds Bank, Samsung and many more to create more focused, accountable and mutually beneficial sponsorships across education, sport, health and charitable partnerships.
TONY SINGH, CHIEF COMMERCIAL OFFICER, ENGLAND  & WALES CRICKET BOARD (ECB)
Commercial leader growing revenues and margins in businesses that create and/or distribute content. Specialist experience of commercial strategy, business development and rights negotiation; strong networks in broadcast, sport and digital media.
Complementary experience in data-driven marketing.
GEMMA CHANCE, HEAD OF BRAND PURPOSE, FOREST HOLIDAYS 

Gemma joined Forest Holidays in 2016 and leads the company's Corporate Social Responsibility agenda, bringing with her over 15 years of experience from both the commercial and third sector.
Gemma has been instrumental in establishing and coordinating a framework to support the company's social, economic and environmental ambitions. Embedding the company purpose in the Forest Holidays brand architecture and helping to drive the strategic direction of the business.
A key part of this has been to build strategic partnerships and a portfolio of vital collaborative projects for the business, which have both increased corporate income and brand reach.
Gemma also provides direction for the strategy and governance for the charity Derbyshire Mind in her role as a trustee.
CAROLINE EDWARDS, SUSTAINABLE BANKING LEAD, FINANCIAL CAPABILITY, NATWEST (RBS)
Caroline is the Sustainable Banking Lead for Financial Capability at NatWest Group
In February 2020 NatWest set a commitment to become a Purpose-led organisation championing the potential of people, families and businesses. Improving the financial capability and confidence of customers and communities is one of ways the bank believes it can make a substantial impact in addressing societal challenges. Caroline leads and coordinates the bank's engagement, policy development and social impact programmes helping everyone develop good money management skills. She is responsible for integrating financial capability into the bank's strategy and operations and provides leadership of social programmes including helping young people learn about money through the multi-award winning MoneySense programme.
Caroline previously managed a Community Investment programme with a focus on community engagement; social mobility and education partnerships. This followed various Corporate Responsibility roles in the City as well a 10-year stint running a scuba diving and safari company in South Africa.
Caroline is also the Chair of a Multi-Academy Trust and Community Governor for two primary schools in north London.
It was very good event, I very much enjoyed it!

Harriet McDonald, Head of Sponsorship, Transport for London
Thank you very much for a superb conference last week. I found every aspect of the day really interesting, useful and took away a lot from it. The event was incredibly well run throughout.

Jeremy Way, Chief Executive, Greenpower Education Trust
Thanks to Catherine Hawkins for a brilliant event today - some great insights, learning's and trends shared #ThinkSponsorship2017

Nick Stocker, Head of Sponsorship, Deloitte (April 17)
The event was fantastic!

Beth Noonan, M&CSaatchi (April 17)
What an educational, professional and fun conference. You should be really proud. I enjoyed it greatly.

Patrick Pierce, Etihad Airlines (April 2018)
In the years I've been attending Think! Sponsorship, I've found it to be a truly unique and fantastic event. From engaging sessions and presentations from high calibre speakers, through to excellent networking opportunities, the entire team host one of the most enjoyable and rewarding events of the year. An absolute must-attend for anyone looking to really discuss and hear about sponsorship

Charlie Prichard, SponServe (April 2018)
Great to be at Think!Sponsorship conference today! Fascinating industry insight and debates on all things sponsorship!

Publicis Group (April 2019)
A little note just to say thank you for organizing such an amazing event on Friday. I enjoyed it a great deal and have learned a lot in the process. I have also been able to connect with great colleagues

Francesca Doria, Museum of London (April 2018)