Conference Speakers and Biographies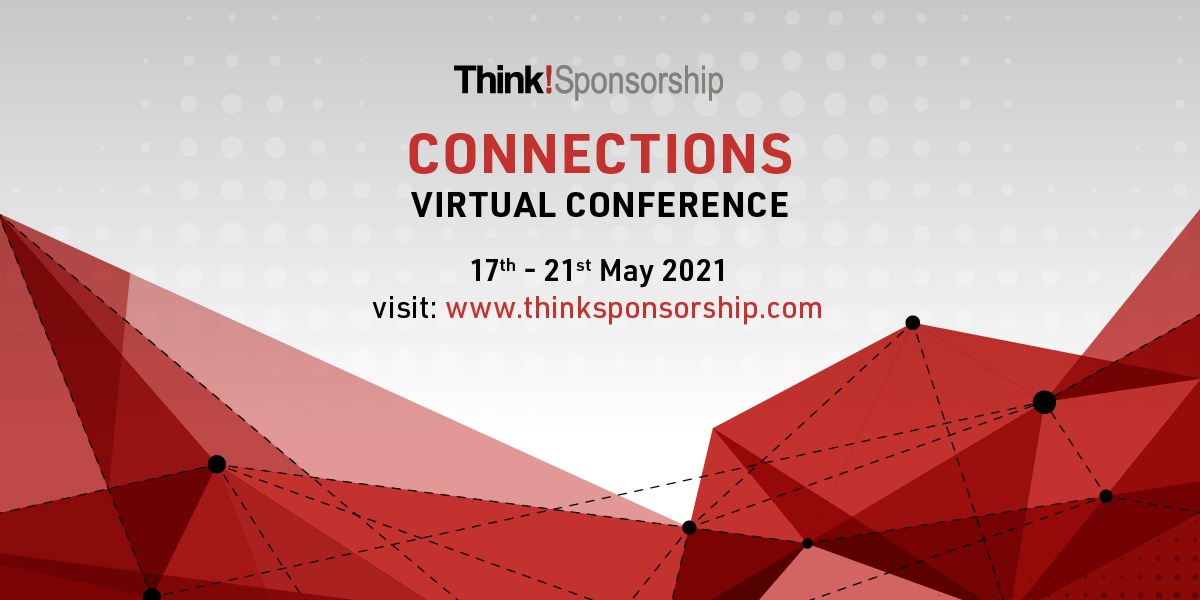 We're delighted to have a range of speakers taking part in the "Connections" event - details of their experience and expertise can be found in this section of the website. The full programme can be viewed by clicking here 
CATHERINE HAWKINS, FOUNDER, THINK!SPONSORSHIP (MODERATOR)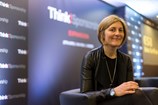 Catherine Hawkins is a commercial specialist with over 20 years of experience in the sales and sponsorship sector. As founder of Think!Sponsorship she has developed & created a number of tools for the sponsorship industry. These include the largest one-day sponsorship conference in the UK (Think!Sponsorship), research tool Find!Sponsorship, the Talk!Sponsorship networking series (including the Women in Sponsorship events) and the acclaimed Sell!Your Sponsorship workshop training events which she delivers herself.
Catherine specialises in working with sponsorship-seekers to identify assets and opportunities with the goal of converting these into sustainable commercial programmes. Catherine counts the Forestry Commission, English Heritage, EFL, Royal College of Nursing and London Zoo amongst a broad-range of organisations with whom she has recently worked.
Catherine created the ESA Sponsorship Sales Certificate which accredits sponsorship practitioners in best-practice sales techniques- she delivers this course and assesses candidates on an ongoing basis. She is a judge on The Barrie Gill Award for Most Promising Young Sponsorship Executive.
Catherine is a Trustee of the Essex Wildlife Trust. 
SANDRA GREER, INSIGHT DIRECTOR, MKTG 

Sandra Greer is the Insight Director at MKTG the specialist lifestyle agency of Dentsu Aegis Network.  Supporting the team and working directly with clients focusing on insight, strategic planning, evaluation and performance measurement. The planning process works from Objectives through to Performance with the emphasis on an understanding of audiences, lifestyles and the buying journey to help build the core strategic approach.
Sandra has extensive experience of the sports and entertainment industry and develops inspirational evaluation tools and services to provide an integrated offering to clients within the MKTG group and externally.
JODIE FULLAGAR, MANAGING DIRECTOR, M&C SAATCHI SPORT & ENTERTAINMENT 

Jodie has been with M&C Saatchi Sport and Entertainment since joining the agency in 2006, as the first employee in the newly created 'entertainment' division. Within weeks of joining the agency won their first Entertainment client, Orange, with a brief to manage the brand's portfolio of film partnerships and sponsorships including the prestigious BAFTA film awards and Orange Wednesdays. The relationship extended to include the Orange Global film portfolio and expanded in the UK to cover music, and the iconic sponsorship of Glastonbury.
The entertainment division grew quickly with the introduction of Pernod Ricard to the agencies' portfolio of clients, unlocking long standing relationships with brands such as Jameson, Havana Club, Martell, G.H.Mumm and Ballantine's. During her time in the Entertainment division, Jodie also managed the creation, delivery and activation of sponsorship and partnerships for brands including Virgin Media, Alfred Dunhill, Brit Insurance, King and NatWest.
Jodie became a Board Director for the agency in 2014 and Head of Entertainment in 2016, leading the Entertainment offering for the agency, becoming the senior lead for clients and managing a department of fifteen entertainment specialists.
In 2018 Jodie joined the senior leadership team in the role of Managing Director with a remit to drive the agency's business growth and manage the culture and talent in the business.
Jodie also sits on the Diversity & Inclusion committee for the M&C Saatchi UK group, setting the strategy at group level and sharing best practice with the global network. She was asked to set up and was the founder and first Chair of the UK group's first Women's network in 2017, which is committed to helping women thrive in their careers at M&C Saatchi with a view to creating a truly gender equal business at all levels. Jodie is a proud and active member of WACL (Women in Advertising and Communications Leaders) and sits on the executive committee.
Prior to joining M&C Saatchi, Jodie was at exposure for 3 years, working on sponsorship, PR and promotions campaigns for Stella Artois, Rizla and Coca Cola including the Queen's club sponsorship, Stella Artois Screen and Channel 4 film
KHADEEN O'DONNELL, HEAD OF CORPORATE & STRATEGIC PARTNERSHIPS AT ENGLISH NATIONAL BALLET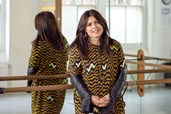 As Head of Corporate & Strategic Partnerships at English National Ballet and previously Head of Corporate Development & Enterprise at the Southbank Centre, Khadeen O'Donnell is one of London's leading professionals working in sponsorship and brand activation for the arts. It also gives her a massive sense of pride to be able to support two lifelong passions through her work: dance and the arts.
Khadeen initially worked in media intelligence partnerships where she successfully signed up clients like Diageo, Unilever, Amazon, Cadbury and ASOS.
Determined to pursue an ambition to fuse her love for business and the creative sector, Khadeen was able to transition from working for NASDAQ into the arts by accepting a role at the Southbank Centre, where she was promoted to head of department.
Khadeen has worked with clients as diverse as Heineken, Adidas, Bloomberg, BMW and MasterCard, and is now working with clients at English National Ballet which include NatWest, Chanel, Cunard and Laurent Perrier. English National Ballet and Cunard's Dance the Atlantic partnership was nominated for Best Arts & Culture at the European Sponsorship Awards and Best Arts & Culture and Best Live Entertainment for the UK Sponsorship Awards.
In her spare time, Khadeen recently completed an MSc in CSR & Sustainability at London Metropolitan University for which she received a Distinction and is also on the board of b.supreme, a Brixton based dance company which celebrates women's achievements in hip-hop dance.
FELICITY BARNARD, COMMERCIAL DIRECTOR, ASCOT RACECOURSE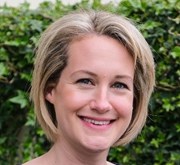 Felicity was recently appointed Commercial Director at Ascot Racecourse where she is responsible for devising and implementing the commercial strategy for in venue sales and marketing, partnerships, sponsorship, licencing, memberships and new income streams.
Before joining Ascot Felicity worked in the Sports Industry for 15 years latterly in the role of CEO at Tie Break Tens for four years. Before this Felicity gained a wealth of experience in the world of international and UK football working at Arsenal Football Club, and West Ham United.
RACHAEL CONROY, CORPORATE PARTNERSHIPS MANAGER, MOVEMBER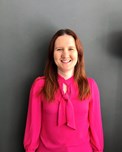 As a Corporate Partnerships Manager for Movember in Europe, Rachael is responsible for the acquisition, account management and development of Movember's key commercial partners in the region. Movember's partnerships work to deliver activations which meet both parties' objectives; provide our partners with a genuine integration into the core Movember campaign reaching ABC1 men; showcase the partners' ambitions to be true change agents in having a long-term positive impact on men's health; and raise vital funds for the charity. Rachael is the current account manager for the Movember and Pringles partnership.
BRUCE LEARNER, SENIOR CSR MANAGER, KELLOGG EUROPE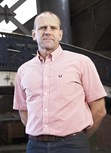 Bruce is Senior CSR Manager at Kellogg Europe. He joined Kelloggs in 2000 having spent 12 years in the voluntary and public sector where his career was focused on environmental management and urban regeneration.
As Kellogg's European CSR lead, Bruce co-ordinates and delivers a range of sustainability initiatives across Kellogg Europe all of which contribute to Kellogg's 2030 Better Days Commitments. Better Days is a global programme of activities helping to tackle the interconnected issues of climate change and food insecurity.
Over the last 20 years Kellogg has evolved a programme of activities based on tackling food insecurity – mainly through working with food banks and by creating breakfast programmes. This programme is brought to life through donations of food and money; through brand activations & promotions with retailers, advocacy at policy level (locally and at EU level) and research into the issues surrounding food insecurity. All supported through 360 communications.
Whilst this long-standing programme has proved successful for Kellogg's cereal business, Kellogg has also been looking to develop a social /community purpose for Pringles, one of its largest brands.  This is how the partnership with Movember evolved.
WILLIAM FENTON, EDITOR, FIND!SPONSORSHIP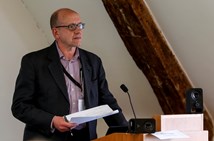 William Fenton has worked in sponsorship for over 27 years and is co-author of The Sponsorship Handbook. A qualified researcher (Market Research Society Advanced Certificate in Market and Social Research) William is a Director of The European Sponsorship Association (ESA) and represents the industry in Brussels. Over the years he has advised a multitude of brands and rights holders in their sponsorship approach, most notably in his specialised field of research, measurement and valuation
ALI O'REILLY, SENIOR MANAGER, SPONSORSHIP, PARTNERSHIPS & EVENTS, VIRGIN MONEY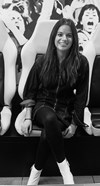 Ali spent 8 years at CAA working on the brand consulting team leading clients such as Jaguar, Land Rover, Mattel and Hugo Boss amongst others. She was responsible for managing and delivering high profile sponsorships and brand partnership deals for her clients. These included Wimbledon, the America's Cup, Hot Wheels + Nico Rosberg, Team Sky, Bond 25 and more. She worked closely with the music + sports divisions at CAA on brand partnerships + talent campaigns.
In early 2020, Ali moved over to lead the music proposition at Virgin Money. She leads a team responsible for activating all of their sponsorships - the London Marathon, The O2, the SSE Hydro and more recently the Virgin Money Unity Arena. Another huge part of Virgin Money's commitment to music is the Virgin Money Emerging Stars programme – a programme that supports young musicians through critical points in their career. Her focus is on connecting music with consumers and looking at ways to create incredible experiences and unforgettable moments for Virgin Money customers.
NICK FULLER, PRESIDENT, EVERFI INTERNATIONAL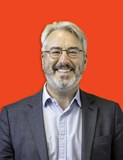 Nick founded EdComs in 1995. Prior to joining EdComs, Nick worked as an educational publisher for 10-years and has been an educational consultant since 1989. Nick is responsible for overseeing EdComs projects, and building relationships between EdComs and key clients.
Between 2007 and 2012, Nick was seconded to work as the Head of Education for the London 2012 Organising Committee for the Olympic and Paralympic Games. He led the team which designed and delivered the Get Set suite of educational programs, used in over 85% of UK schools. Nick has also pioneered innovative public-private sector partnerships, developed community education programs for leading international commercial organizations, and worked with global charities to raise awareness of their key issues through education.
Since returning to EdComs in 2013, Nick continues to work closely with the BOA and BPA to ensure that Get Set creates a robust educational legacy from the London Games. Nick is also an Expert Advisor on education for the IOC and is the Chair of the IPC's Education Board. Nick is vastly experienced in activating sports and major events through education. He has also recently led on the development of PHE's new Change for Life education campaign, as well as BAR's STEMCrew.
TIM ELLERTON, COMMERCIAL DIRECTOR, TEAMGB

Tim joined the BOA in January 2017 and is responsible for all revenue generation which incorporates commercial partnerships, fundraising and licensing activities. Prior to the BOA, Tim was responsible for Heineken's main sports properties – in particular the UEFA Champions League, Rugby World Cup and Formula 1 – managing the above the line, below the line, digital, PR and promotions of these sponsorships across the activating markets. In addition, Tim was in charge of the delivery of the sponsorship rights for Heineken's contracting partners at UEFA, World Rugby and Formula One Management. Before joining Heineken, Tim was the Sponsorship Manager for Coca-Cola Great Britain working on the company's global assets such as FIFA World Cup and Olympic Games as well as managing their domestic sponsorships with the Football League and RFU. Tim started his career with Synergy Sponsorship where he worked on the Coca-Cola account
JIM CAMPLING, PRESIDENT, UK MARKETING PARTNERSHIPS, LIVE NATION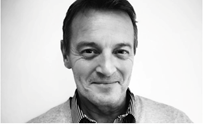 As President of Marketing Partnerships at Live Nation UK, Jim Campling oversees the creation, negotiation, and development of all commercial partnerships across Live Nation's UK portfolio of 30+ festivals, 22 venues, promoted shows and innovative ticketing solutions, led by Ticketmaster.
For the last 16 years, Jim has contributed to Live Nation's considerable business expansion by continuing to deliver outstanding partnerships for some of the world's most reputable brands including O2, Barclaycard, Carlsberg and American Express driving brand objectives while enhancing the live music experience for fans.
Prior to Live Nation, Jim worked at Capital Radio for 8 years managing the Sponsorship and Promotions Team across 10 radio stations. He and his team delivered award-winning promotional campaigns across the radio station network.
Outside of work Jim is a keen golfer and plays cricket for his local team in West Sussex. He runs a small holding rearing sheep, pigs and many more.
AMANDA JENNINGS, DIRECTOR OF MARKETING COMMUNICATIONS, CO-OP FOOD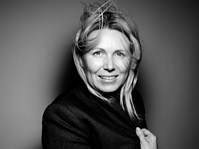 Amanda Jennings, known to many as AJ, is a strong strategic and creative marketeer with a track record of delivery and success in this function – a story that speaks for itself. AJ has been involved with several high-profile brands and projects across Europe. Ranging from the rebrand of BT Wireless to O2, The Millennium Dome to the The O2 and as Head of brand and marketing for London 2012.
MICHAEL INPOING, STRATEGY & MARKETING DIRECTOR, MULLER UK & IRELAND
Michael Inpong is Strategy and Marketing Director at Müller UK & Ireland where he has worked for nearly 10 years. His role includes overseeing the British Athletics sponsorship that has been in place since 2017 with a three-year renewal completed in 2020. His professional career also includes a 4 year stretch as Marketing Director at Lactalis Nestle. Michael is also a Trustee of Women's Sport Trust and has recently joined the UK Coaching's Advisory Panel.
LISA PARFITT, CO-FOUNDER, THE SPACE BETWEEN 

Lisa is Co-Founder of sports & entertainment marketing agency The Space Between. Lisa has 20 years in the sports industry advising major brands & rights holders in sport and sponsorship marketing - clients include Vitality, Principality Building Society, Mitsubishi, Under Armour, Natwest, Guinness and Emirates.
Lisa is a Board member for Women in Football and the strategic lead for Vitality women's sport programme. This work has fuelled her fierce passion for the under representation of women in the sports industry - on the pitch, the sidelines and the boardrooms.
The campaigns that Lisa has spearheaded include the staggeringly successful Women In Football #WhatIf campaign, the award winning 2019  Vitality Netball World Cup campaign and the 2020 Vitality 'Keep Up The Pace' campaign including the announcement of the Vitality Women's FA Cup title partnership.
Twitter    @LisaParfitt  @Space__Between_
NICHOLAS READ, MANAGING DIRECTOR, VITALITY PROGRAMME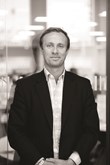 Nick was part of the original set-up team of Vitality in the UK in 2003 and sits on the UK Executive Team.
Having previously spent c10 years as a strategy consultant, Nick is Managing Director for the Vitality Programme, with accountability beyond the Programme moving into the member engagement approach, a deep role in the sponsorship strategy, and also product initiatives that deploy Vitality in the workplace across differing settings.
More recently Nick has been instrumental in championing Vitality's position vis a vis Women in Sport, leading their involvement in several sponsorship activities.
KATE MOORE, SPONSORSHIP, CULTURE AND ENTERTAINMENT, DIAGEO
Kate Moore looks after Sponsorship for Diageo GB, heading up the drinks giant's partnerships with the likes of Wimbledon and Cheltenham Festival. She played a leading role in Guinness' title partnership of the Six Nations and the Women's Six Nations, and was also behind the launch of 'Sisters' - the first ad from Guinness championing female rugby players, which reached more than 10 million adults this year, and more recently the launch of the Never Settle programme.
BENISH MAHMOOD, DIRECTOR - GLOBAL PARTNERSHIPS, PUBLICIS CONTENT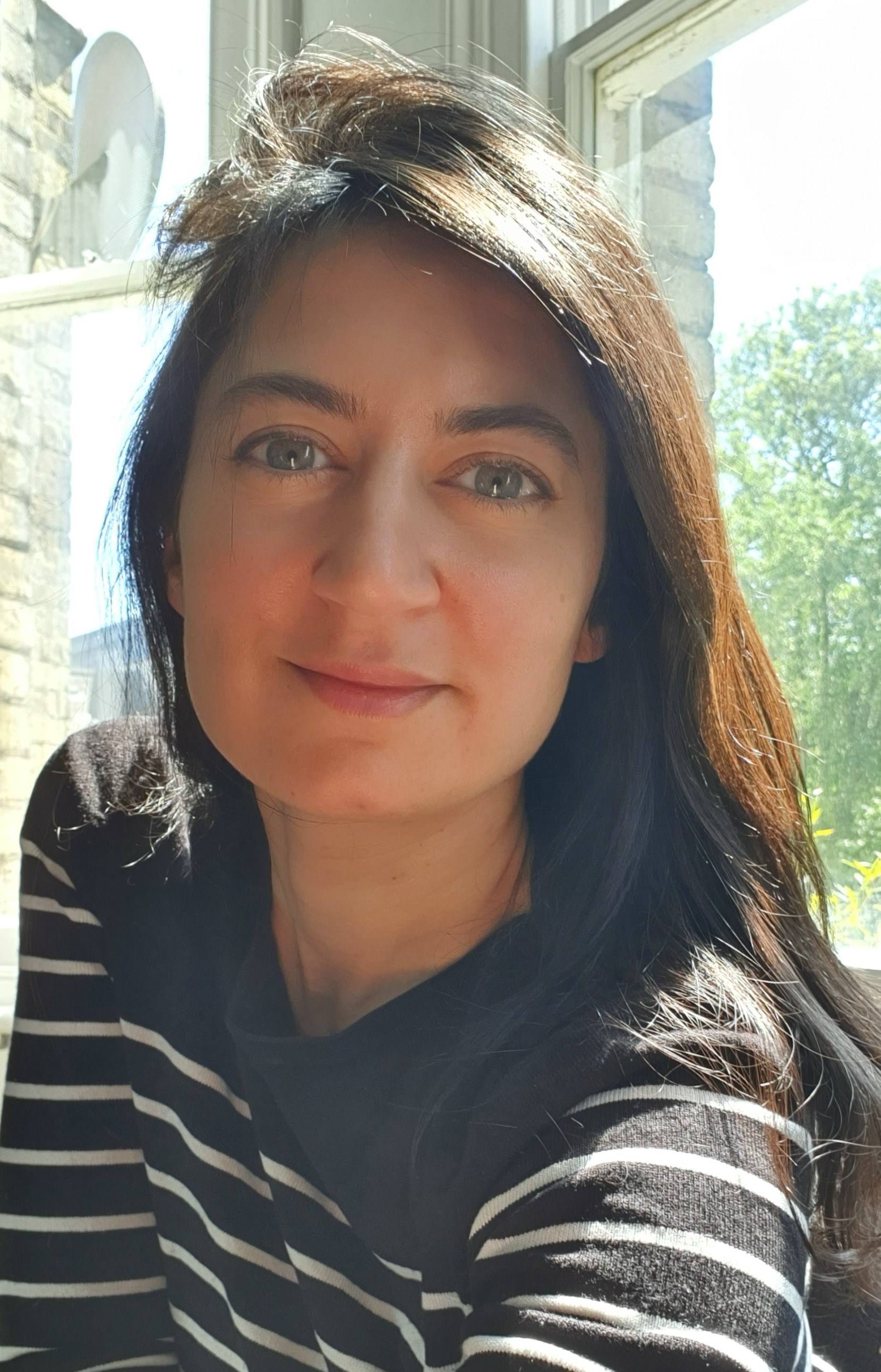 As Global Partnerships lead for Publicis Content, Benish has been responsible for developing partnership strategy and framework to manage multiple global partnerships across the world which place our brands in the lives of consumers by leaning on the credibility of partners and build familiarity and trust with the audience. As consumers become more aware of advertising tactics it is important to find ways to place the brand within the user journey allowing consumers to engage with branded content in a native environment. With content partnerships we look to activate throughout the funnel and across all touchpoints from print, digital and social  and provide brands that one stop solution from upper to lower funnel opportunities in a cost effective way by applying economies of scale with global partners.
KESAH TROWELL, GROUP HEAD OF SUSTAINABILITY & ESG, DIXONS CARPHONE PLC 

Kesah began work at 17 as an Apprentice within Wrexham Council, rising up the ranks to run their busy Press Office. Researching and writing regular press releases, employee newsletters and community magazines gave Kesah an understanding of local issues and empathy for human needs, whatever the individual's background or circumstances.  
Ten years (and two national engagement awards) later, Kesah was offered a communications role at Transport for London, where she worked directly with Transport Commissioner, Peter Hendy and London Mayors, Ken Livingston and Boris Johnson. Here, she was part of the 7/7 London terrorist attacks Emergency Response Team and went on to receive a commendation from the Central Government Information Office for driving Transport Strategy deliverables through employee engagement.
Kesah was approached by Carphone Warehouse in 2008 and accepted the role of Communications Channel Manager. Here, she embarked on a challenge within UK Retail - blending the best of her public servant training with the ability to innovate and implement at pace.
After introducing ideas to transform how the company communicated – including new channels, a business wide planning tool and successful employee lottery scheme – she had the foresight to recognise the business value of social purpose and seized on an opportunity to make an even more meaningful difference within CSR.
Society in 2011 was not yet 'woke' to sustainability - so the next nine years was spent dedicated to the enormous task of championing Economic, Social and Governance issues in Carphone Warehouse, Best Buy Europe and from 2014, Dixons Carphone.     
From managing a single charity partner and with no new funding, Kesah set about carving a CSR function to withstand increasing stakeholder scrutiny, and – through identifying and leveraging award-winning sponsorships, raising millions of pounds for good causes and becoming an ambassador for workplace health and wellbeing - go on to be industry recognised for best practice in multiple areas.  
NICK TUPPEN, CEO, THRESHOLD SPORTS

Threshold's Purpose is to help people realise their potential through world class events and Nick is proud to have overseen the growth of the organisation to its strongest ever year in 2019 delivering breath-taking challenges for over 32,000 people across 10 countries in landscapes ranging from the highest peaks of Africa to the glaciers of Iceland.
Built around the Mantra of More Is In You™ the organisation has been at the forefront of employee and purpose led sponsorships over 10 years and their portfolio of sponsors reflects this with brands like Heineken, Deloitte, Dixons Carphone, adidas and Dulux partnering on multi-award winning events like the Ride Across Britain, Race to the Stones and the London Revolution.
Since the acquisition by Infront Sports Threshold is also now in a position to learn from best in class from a portfolio of companies like Ironman, B2Run (Europe's largest corporate running series) and Xletix (DACH's leading obstacle racing series).
Nick started his career within the brand teams of Diageo which instilled a consumer and insight-centric approach to everything within a business. Since joining the marketing team at Threshold, he has risen to become CEO driven by the same relentless focus on human motivations whether they be participants, sponsors or employees.
CAT MARCH, CORPORATE PARTNERSHIP ACCOUNT MANAGER, TATE
Cat began her fundraising career in theatres, working with donors and supporters at the Arcola Theatre then at Theatre Royal Stratford East. Now at Tate, she manages a portfolio of largescale Corporate Partnerships which support some of the galleries' best-known programme, including BMW Tate Live and the UNIQLO Tate Lates.
Cat is responsible for the strategic planning and delivery of The EY Tate Arts Partnership, including collaborating with art therapists to develop and deliver an ongoing suite of art therapy workshops inspired by Tate exhibitions for EY's people. When the UK entered lockdown and the need for these workshops became even greater, she led their virtual transformation, enabling EY to expand workshop reach and engagement.
ASSOCIATE MARKETING DIRECTOR, NATIONAL SPONSORSHIPS, EY
Pip Vaughan leads EY's longstanding arts programme, which consists of 'The EY Tate Arts Partnership', as well as a network of relationships with prominent institutions around the UK. She started her professional life as a corporate lawyer before realising that following a career that was purpose led and supported her wellbeing was more important to her. So, after a major re-think, she got a brilliant opportunity at Tate to work in their Development team, looking after some of their largest corporate partners (including EY…). After Tate she went to London Business School where she took on a broader role in developing the brand and value proposition for one of their major new research institutes, now known as the 'Wheeler Institute for Business and Development'. Now at EY, she is an Associate Director within their Brand and Marketing team and leads both the strategy and delivery of EY's national arts programme, focusing on three key stakeholder groups: EY's staff, clients and the communities they operate within.
It was very good event, I very much enjoyed it!

Harriet McDonald, Head of Sponsorship, Transport for London
Thank you very much for a superb conference last week. I found every aspect of the day really interesting, useful and took away a lot from it. The event was incredibly well run throughout.

Jeremy Way, Chief Executive, Greenpower Education Trust
Thanks to Catherine Hawkins for a brilliant event today - some great insights, learning's and trends shared #ThinkSponsorship2017

Nick Stocker, Head of Sponsorship, Deloitte (April 17)
The event was fantastic!

Beth Noonan, M&CSaatchi (April 17)
What an educational, professional and fun conference. You should be really proud. I enjoyed it greatly.

Patrick Pierce, Etihad Airlines (April 2018)
In the years I've been attending Think! Sponsorship, I've found it to be a truly unique and fantastic event. From engaging sessions and presentations from high calibre speakers, through to excellent networking opportunities, the entire team host one of the most enjoyable and rewarding events of the year. An absolute must-attend for anyone looking to really discuss and hear about sponsorship

Charlie Prichard, SponServe (April 2018)
Great to be at Think!Sponsorship conference today! Fascinating industry insight and debates on all things sponsorship!

Publicis Group (April 2019)
A little note just to say thank you for organizing such an amazing event on Friday. I enjoyed it a great deal and have learned a lot in the process. I have also been able to connect with great colleagues

Francesca Doria, Museum of London (April 2018)