April 2019 Conference Speaker Biographies
We're delighted to have a wide range of speakers taking part in the event - details of their experience and expertise can be found in this section of the website.
Catherine Hawkins, Founder, Think!Sponsorship (event moderator)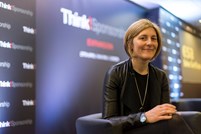 Catherine Hawkins is a commercial specialist with over 20 years of experience in the sales and sponsorship sector. She founded Think!Sponsorship in October 2002 and has developed & created a number of tools for the sponsorship industry including the largest one-day sponsorship conference in the UK (Think!Sponsorship), research tool Find!Sponsorship, the Talk!Sponsorship networking series (including the Women in Sponsorship events) and the acclaimed Sell!Your Sponsorship workshop training events which she delivers herself. Catherine specialises in working with sponsorship-seekers to identify assets and opportunities with the goal of converting these into sustainable commercial programmes.
Catherine was appointed as a Non-Executive Director on the National Parks Partnerships (NPP) board in 2015 – a board specifically created to represent the commercial interests of all 15 National Parks in the UK for the first time in their history. In this capacity she helps to identify revenue-generating opportunities for the parks across sponsorship, licensing, CSR and merchandising.
Catherine is a judge for the UK Sponsorship Awards specifically reviewing young talent in relation to The Barrie Gill Award for Most Promising Young Sponsorship Executive. She is a regular contributor to conferences and industry events across Europe and an experienced moderator.
Sandra Greer, Insight Director, MKTG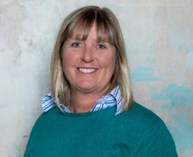 Sandra Greer is the Insight Director at MKTG the specialist lifestyle agency of Dentsu Aegis Network.  Supporting the team and working directly with clients focusing on insight, strategic planning, evaluation and performance measurement. The planning process works from Objectives through to Performance with the emphasis on an understanding of audiences, lifestyles and the buying journey to help build the core strategic approach.
Sandra has extensive experience of the sports and entertainment industry and develops inspirational evaluation tools and services to provide an integrated offering to clients within the MKTG group and externally.
Liam Chivers, Director, OP Talent Ltd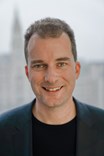 Liam founded OP Talent in 2012, the UK's leading YouTube & Influencer management company. Responsible for billions of video views and millions of social media followers, OP's talent are some of the most influential entities in the world.
Liam creates and manages talent business opportunities and career development. From educating brands on best practices and delivering several thousand global campaigns to date, to bespoke influencer projects such as monetising record breaking online events (eg KSI vs Logan Paul), best-selling books, chart topping music, sell out tours to an International Emmy nominated TV show, Liam is at the forefront of today's 'modern day mainstream' world.
Ben Jeffries, CEO & Founder, Influencer Ltd.

Ben Jeffries is a 22-year-old entrepreneur, specialising in influencer marketing and social media. At 15, Ben had already set up his first business, Breeze, a clothing company of modest success born off the back of a slang phrase him and his friends used to throw around. It was a small-time business, but it provided the spark of inspiration that led Ben to drop out of Bath University and build Influencer, one of the UK's largest influencer marketing companies. He's now 22.
Ben has led Influencer to become an industry-leading business in marketing's hottest sector, raising their first round of investment on Crowdcube in under 24 hours. Ben has since partnered up with YouTube sensation Caspar Lee as a co-founder and appointed him CMO, whilst leading his team to close a further £500k investment round for Influencer. Ben was recently named Media Week's Rising Star and BMW's UK Tech Founder 2018. 
Helen Chomczuk, Head of Development, Edinburgh International Book Festival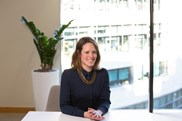 Helen is Head of Development at the Edinburgh International Book Festival, where she oversees the book festival's fundraising activities across corporate sponsorship, individual giving and trusts and foundations. It is the world's largest public celebration of the written word and a major showcase for the best Scottish and international writing for adults and children. It welcomes over 260,000 people through its doors every August. As a registered charity, the Book Festival relies on the generous support of its audiences, funders, corporate sponsors and trusts, and donations from individuals. The Book Festival runs a popular Friends of the Festival programme, which gives individuals exclusive benefits including the much-prized access to advance booking.
From an early age, Helen has been an avid reader and is continually inspired by the hundreds of events, workshops, debates and masterclasses that make up the Book Festival programme. She has over 11 years' experience working in a range of cultural and voluntary organisations and leads a team of five, and is a member of the Institute of Fundraising.
In any spare time she has left after taking care of her two young children, Helen keeps active by running and cycling.
Kat Shearer, Corporate Development Manager, Edinburgh International Book Festival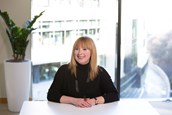 Kat is the Corporate Development Manager at the Edinburgh International Book Festival, having worked in a corporate development role here for over eight years. The Book Festival offers organisations bespoke corporate sponsorship packages, which range from sponsoring an author (with over 1,000 to choose from), a programme strand, venue sponsorship and product sampling. The Festival has strong working relationships with companies such as Baillie Gifford, Royal Bank of Scotland, University of Edinburgh and Edinburgh Gin, who report increased brand awareness and business loyalty, as well as new PR and business opportunities. Kat is committed to building long-term partnerships and enjoys the creativity that working in the arts can bring to her role.
Prior to working at the Book Festival, which she describes as her dream job, Kat worked for an events company where she was responsible for a large portfolio of corporate clients. She is a member of Arts & Business Scotland and the Institute of Fundraising.
With a five-year old daughter and family and friends based all over the UK, Kat is never short of places to visit and takes every opportunity she can to be out and about.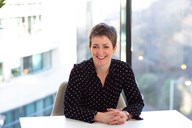 Sam Pattman, Sponsorship Manager, Baillie Gifford 
Sam is a Sponsorship Manager at Baillie Gifford, where she is responsible for managing the firm's philanthropic sponsorship's and supporting the firm's seventeen-strong Sponsorship Committee. Baillie Gifford partners with organisations and individuals across  seven main areas: communities & citizenship, arts & culture, international charity, grassroot sports, health & wellbeing, environment and youth & education. Some recent sponsorship initiatives have included – Streetwork (our current Charity of the Year); ProjectScotland (volunteering opportunities for young people); V&A Dundee (its inaugural Ocean Liners exhibition); The Polar Academy (offering youngsters a life-changing experience by taking part in an expedition to Greenland); the Rip it Up exhibition at the National Museum of Scotland (telling the story of Scottish Pop) and the Luminate Festival (celebrating creative ageing).   
 
Having joined Baillie Gifford as an Events Manager, Sam's role has increasingly taken a Sponsorship focus and since 2017 it has been her sole focus. She enjoys seeing the impact  and difference the firm's sponsorship efforts make and how relationships with organisations change and develop over time, such as Baillie Gifford's sponsorship of Scottish Ballet. This has grown from sponsoring individual productions to sponsoring two of their young dancers and now becoming their Dance Health Partner, which supports a full-time Dance Health Co-ordinator – a progressive first for ballet companies in the UK.
 
Sam enjoys travelling on city breaks with the family and has recently returned from a trip to Iceland where they all tried snorkelling.  Sam also recently took part in her first OCR (obstacle course race) in Scotland.
Michelle McLeod, Sponsorship Manager, Baillie Gifford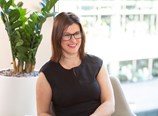 Michelle is a Sponsorship Manager at Baillie Gifford. She is responsible for managing Baillie Gifford's commercial and literary sponsorship, which predominantly supports UK literary festivals and The Baillie Gifford Prize for Non-Fiction, which was most recently won by Serhil Plokhy for Chernobyl: History of a Tragedy.
An experienced marketer, Michelle came to Baillie Gifford to work within campaign management and managed large-scale client events, until becoming fully focused on sponsorship last year. Having created the firm's literary sponsorship from scratch ten years ago, she has developed it from a small-scale initiative to a successful multi-channel marketing campaign.  She also chairs the Literary Sponsorship Group and is a member of the Sponsorship Committee and the Grassroots Sports Sponsorship Group.  Michelle works closely with the organisations that Baillie Gifford supports and is always looking for opportunities to support cross-firm initiatives, provide in-kind support and bring connections together.
Prior to joining Baillie Gifford, Michelle worked in marketing roles in the private, public and charitable sectors, and has worked with some of the world's leading brands.  She is a Member of the Chartered Institute of Marketing, holds a BA in Business Studies and an MSc in Marketing.
In her spare time, Michelle and her family like to keep active. You will often find her on her bike or snowboard, or indoor climbing. Or lost in a book, reading fiction and non-fiction alike.
Sarah Niblock, Sponsorship & Reward Manager, SSE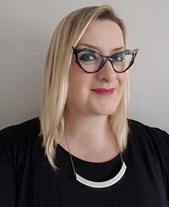 Over the past 20 years, Sarah has worked on client, agency and  rights holder sides across a range of high profile sport and  entertainment properties in both communications and sponsorship  roles.
 Following almost a decade in rugby union looking after media and publications for Scottish Rugby, a stint as a judge on the Perrier Comedy Awards facilitated a move into the world of entertainment, first as a freelance PR, then as an agent and subsequently running Europe's largest international comedy festival.
Currently a senior member of the sponsorship team at leading energy company SSE, Sarah joined the company as a way of combining her skills across a varied portfolio including major accounts and events such as the Commonwealth Games, Rugby World Cup, venues The SSE Hydro and The SSE Arena, Wembley and the inception of the customer benefits programme, SSE Reward.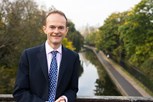 Dominic Jermey (CVO OBE), Director General, ZSL 
Dominic Jermey (CVO OBE) is Director General of The Zoological Society of London (ZSL). Dominic was previously a Director General and Ambassador in the Foreign and Commonwealth Office, CEO of UK Trade and Investment and on the boards of both the FCO and the Department for Business, Innovation and Science.
Leading ZSL, Dominic is positioning the organisation as a force for international wildlife conservation, undertaking conservation and science projects in over 50 countries, engaging nearly two million visitors to its world-class Zoos (ZSL London Zoo and ZSL Whipsnade Zoo) on wildlife-related issues and carrying out wildlife science at ZSL's Institute of Zoology.
As British Ambassador to Afghanistan, Dominic led one of the UK's largest embassy teams, focussed on fighting terrorism, building accountable Afghan government institutions and providing humanitarian assistance. CEO of UK Trade and Investment, Dominic led the UK Government's agency responsible for supporting 30,000 UK businesses to develop their overseas activities and for attracting record-breaking numbers of inward investment projects into the United Kingdom. Earlier Dominic spent four years responsible for UK relations with the United Arab Emirates as UK Ambassador, developing economic and defence links. Previously, Dominic led UK Government support to companies in high innovation sectors of the UK economy as they diversified internationally at UK Trade and Investment.
Dominic has an extensive background in conflict resolution in a wide range of war and conflict zones. Originally an investment banker, specialising in corporate finance, Dominic has also been a trustee of an international development NGO for ten years.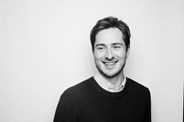 Andrew Cahill, Business Director, MKTG
Andy has over ten years agency-side experience working in sponsorship, marketing and events. He has advised brands in a wide variety of sectors across a diverse range of projects in sports, music and culture. He currently leads the team supporting Cadbury on its multi-award winning partnership with the Premier League.
Paul Hicks - Director of Experiential and Events, CSM Live

Paul's imagination knows no limits. With a passion for the unexpected and extraordinary, twinned with two decades of experience within experiential marketing and brand activation, his role as Director of Experiential and Events at CSM Live allows his creativity to flourish in brilliantly innovative ways.

Paul has previously worked with some of the world's biggest brands, including Adidas, British Gas, FedEX, Hisense, Huawei, Johnnie Walker, Liverpool FC, Microsoft, Santander and World First - to name a few. Paul's vast knowledge and passion for creating unforgettable experiences ensures brand/fan relationships stay fresh, exciting and engaging, generating long term commercial loyalty.

This combination has enabled Paul to deliver extremely successful partnerships through CSM Live with big name clients such as Lidl, Johnnie Walker and British Airways. Making sure that the consumers are put at the heart of every activation, Paul's hands on approach provides brands with creative strategies that successfully target and engage the relevant audience within the desired market.

Paul believes that brilliant activations engage in personal, relevant and credible ways; increasing brand attention, relevancy and purchase intent. This is exactly what he delivers - paving the way within the industry with his undeniably unique and creative approach.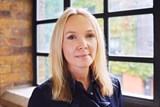 Louise Johnson, CEO, Fuse
Fuse provides marketing and commercial services for brands and sports organisations. Its speciality is partnerships and experiences in sport, entertainment, cause and culture.
Under the leadership of Johnson, Fuse has tripled in size to a team of 120 in the UK, 250 across EMEA, servicing 10 of the top 30 brands in the world. The agency is currently retained by brands including Nissan, PepsiCo, Enterprise and Carlsberg. Fuse has grown consistently in the last ten years and is the only agency to be retained by four of UEFA's sponsors.
Johnson joined OMG UK in 2010 to set up a new sports and entertainment marketing division with the late David Pinnington, which later evolved into Fuse. In just eight years, Louise has moved up the ranks from Director to become the youngest CEO across OMG UK and now sits on the Board. Louise was recently named in the Leaders 40 Class of 2018.
Louise has previously judged as part of the Cannes Lion Entertainment Jury in 2016 and was President of the Entertainment Jury at last year's Eurobest Awards.
Louise has over 17 years' experience in sport and entertainment marketing and has worked in agency and client positions including Vodafone Global and RBS Group, activating properties across 20+ markets.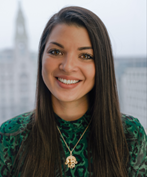 Ana Thorsdottir, Head of Influencer Strategy, MediaCom
Ana is the Influencer Marketing Strategist at MediaCom, and together with her specialist team is responsible for worldwide strategic activation of influencers across all planning, new business pitching and content briefs. Ana has over 10 years PR and Advertising experience, and continues to work with some of the world's most recognised brands including Sky, The Coca Cola Company, Brand USA and Mars. Ana is also a member of the Business of Influencers Board (BOI) and is dedicated to long term sustainability of this space for both brands and influencers.
David Peters, Founder and Director, The Value Xchange (David will be one of the event moderators at the conference)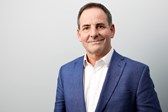 David is a sponsorship, marketing and media consultant with over 30 years' experience in agencies helping brands achieve their marketing and business objectives.
He started his career at TMD Advertising (now Carat) as a Television Buyer, subsequently working for Leo Burnett in a similar role before returning to Carat in the late 1980's to become Broadcast Planning Director. David set up Carat Sponsorship in 1999 which grew to become an agency employing sixty people before it was split to create two agency brands for Dentsu Aegis Network; namely The Storylab and MKTG where has was the Managing Director.
David now has his own consultancy business, The Value Xchange, which helps brands, media owners and rights holders maximise the value they extract from their sponsorship and partnership marketing programmes. He has worked with many blue-chip clients on multi award winning campaigns including General Motors, British Gas, Mondelez, Movember and FedEx and consulted for rights holders including Disney, World Padel Tour, Ladies European Tour and Live Nation.

David has taken an active role in the wider sponsorship industry as the inaugural Chairman of the IPA Sponsorship Group, a judge of UK Sponsorship Awards and as a director of the European Sponsorship Association.
In 2014 he was recognised with an award for his Outstanding Contribution to the Sponsorship Industry at the UK Sponsorship Awards.
Dan Sherwood, Head of Sponsorship & Events, Santander UK

Since joining in 2006, Dan has secured and led partnerships with the McLaren Formula 1 Team and the Formula 1 British Grand Prix as well as with British sporting stars Lewis Hamilton, Jenson Button, Rory McIlroy and Jessica Ennis-Hill.
In 2015 Dan led the successful bid for the London Cycle Hire Scheme, now the largest public-sector sponsorship in the world and known as Santander Cycles. Dan also developed the vision for the world's first crowdfunded cycle hire schemes, operating now at the University of Swansea and Brunel University London.
Most recently Dan has led the strategy for the global sponsorship of the UEFA Champions League, a partnership Santander signed for the start of the 2018/19 season.
Prior to Santander Dan spent 5 years at global management consultancy and professional services firm, Accenture.
Colin O'Toole, Global Lead- Sponsorship, Cadbury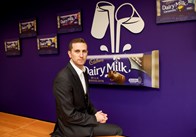 Currently heading up the exciting Cadbury sponsorship with the Premier League, he has over 17 years' experience across a number of category leading brands within Johnson & Johnson, Colgate, Mars, L'Oreal and, for the past 3 years, at Mondelez.
Colin's most recent role was as the Global Media Lead for the Mondelez Gum & Candy division developing long terms campaigns for global leading brands Trident and Halls but has also worked in Sales and Category Management during his career. He has led marketing teams in Europe and Australia to numerous effectiveness awards throughout his career.
His current role, in partnership with MKTG, is a ground breaking departure for Cadbury in the UK with a Premier League sponsorship program focused primarily on maximising promotional effectiveness.
Owen Laverty, Director of Fan Intelligence, Ear to the Ground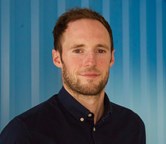 As Director of Fan Intelligence at Ear to the Ground, Owen heads up a team of researchers, planners, creative strategists and social media specialists. Owen set up the agency's Fan Intelligence model five years ago to put Ear to the Ground at the heart of fan culture. Built on a global network of over 6,000 creative, intelligent and culturally relevant fans, the model collaborates with these handpicked individuals to curate research, road test concepts and amplify campaigns.
Before joining the agency, Owen swam internationally for Ireland whilst at school and University. Now with a background in behavioural economics & research and a master's degree in marketing, Owen is as an industry leader in insight and strategy having driven fan-centric campaigns for the likes of UEFA, Beats by Dre, UFC, England Rugby, PlayStation, Nike and Canterbury.
Charlotte Surman, Senior Corporate manager, National Theatre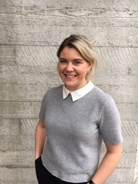 Charlotte is the Senior Corporate Manager at the National Theatre and has over nine years' experience in the fundraising sector, raising money for both charities and the arts.
Charlotte began her career at the Rambert Dance Company in 2009 raising money for the £18 million capital campaign move to the Southbank.  She then spent three years at the Design Museum working on major sponsorship deals that included a high profile partnership with John Lewis.  The partnership was the recipient of the Arts Award at the UK Sponsorship Awards in 2015.  She also supported the museum's £55 million capital campaign move to High Street Kensington. Prior to joining The National, Charlotte worked at Centrepoint and steered the fundraising team on the Evening Standard Homeless Helpline Campaign to raise over £3 million for the charity.
Jo Sheterline, Senior Campaign Manager, Virgin Media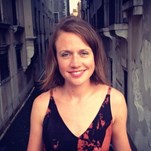 A marketing communications expert with over 12 years multi-channel experience.  Currently leading the strategic development and activation of all band partnerships and sponsorships at Virgin Media.
Jenny Seymour, Commercial Manager, British Paralympic Association (BPA)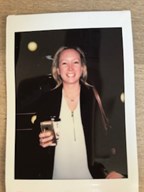 An accomplished sports sponsorship professional with 10 years' experience across elite multi-sport competitions, mass participation events and the charity sector.  Currently focusing on the BPA's commercial programme leading in to Tokyo 2020.
Amy Smith, Sponsorship Manager, O2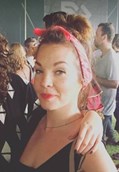 Amy has been a Sponsorship Manager at O2 for a little over 5 years and is currently working across O2's sport sponsorship which includes the partnership with England Rugby and the sponsor of both the men's and women's elite England teams. Before her sports role, Amy worked in the music team working across the sponsorship of The O2 and O2 Academy venues, including working on annual campaigns with charities War Child BRITs Week and the O2 Silver Clef awards.
Prior to joining O2, Amy kicked off her journey in to sponsorship as the Event Manager, and later Deputy Festival Director, of student music and sports festival Beach Break Live. Over the five years spent with the festival Amy helped to grow the event from 1,000 students in year 1 to 25,000 students in year 5. As a small team she worked across all aspects of the festival including programming, marketing, sponsorship, production and brand.
Amy has also worked on various festivals and start-ups in marketing, event management and production roles across the world including fin-tech start-up Nutmeg, Bangalore based film production company Frame of Mind, Croatian music festivals Outlook and Dimensions, and children's festival Lollibop.
Mark Wileman, European Brand Director, Hertz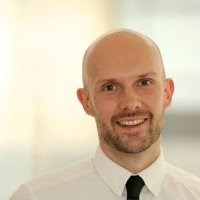 Mark is the European Brand Director at Hertz, one of the world's largest vehicle hire providers, and has over twenty years' experience of marketing and business development.
He has held a range of positions at Hertz, primarily in partnership and marketing functions, both at a UK and a European level. It was whilst in his previous role as Head of UK Marketing that Mark was responsible for setting-up and activating Hertz UK's partnership with the National Theatre
Rachel Clarke, Founder, Albright Special (specialist moderator)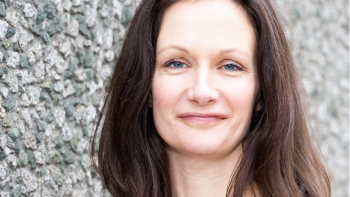 Albright Special was set up by Rachel Clarke in 2015. Rachel has spent 20 years working with businesses and not-for-profits on results-driven multi-stakeholder projects. She enjoyed ten years at industry success story Four Communications and was previously a director of Sponsorship Consulting and Corporate Reputation Consulting.
Rachel has also worked within the arts and charity sectors as a fundraiser and is an experienced trainer and speaker.
She is a trustee of Regent's University in London focusing on development, charitable purpose and HR.
Magda Lojszczyk, Head of Music & Film Partnerships, EE
Magda is an accomplished and driven marketer with over 10 years experience across the full brand marketing mix and a track record that includes executing innovative and award-winning marketing campaigns.
She has been responsible for the development and management of Film, Sport partnerships including: BAFTA Film Awards, EE/Orange Wednesdays (2 for 1 cinema promotion), Film on Us (in partnership with iTunes) and UEFA Euro 2012 (European Football Tournament)